Be brave to innovate and work hard to press ahead
Work together to build a high-quality development of wind power
CHINA NATURE ENERGY TECHNOLOGY HOLDINGS LIMITED
We are a supplier of wind power and pitch control system solutions in China. We are mainly engaged in the research and development, integration, manufacturing and sales of wind turbine high-pressure pitch control systems. We also provide customized integration services for the main components of the pitch control system. The pitch control system is a key electronic system in the wind turbine,which monitors the rotating speed of the wind generating set in real time when the wind speed changes by controlling the angle of the blades to optimize energy acquisition and minimize the potential damage brought about by excessive wind speed. According to the Frost & Sullivan Report, we ranked third in China's pitch control system market with a market share of 10.5% based on 2018 sales volume, and ranked fourth in the market with a market share of 7.5 % based on the value of sales in 2018.
We are also a wind power generation company and operate the Duolun Wind Farm in Inner Mongolia. It is a centralized wind power plant equipped with 13 wind turbines with a total installed capacity of 19.5 MW. We sell electricity to local grid companies in accordance with annual power purchase agreements entered into by them and us.
Work together to build a high-quality development of wind power, and struggle hand in hand to build a cleaner and environmentally friendly world!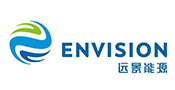 · Established China Communications Times Service Co., Ltd.
· Established Beijing Nature Heli New Energy Technology Co., Ltd. (Beijing Nature)
· Beijing Nature acquisition of Datang Gucang Duolun New Energy Co., Ltd., marks the development of wind power generation business
· Jiangyin Hongyuan was established and became one of the pioneers in China's high-pressure pitch control system manufacturing market
· We supplied the pitch system for Envision Group, one of the top wind turbine manufacturers in China and the world
· We successfully developed 2. X MW high-pressure pitch control system as an important step in driving the entire market from low-pressure to high-pressure pitch control system;
· We raised the high-pressure pitch control system to 4. X MW, and applied it to offshore wind power projects
· The design and manufacture of the pitch control system have obtained certification of GB/T 19001-2016/ISO9001:2015 quality management system
· Implementation of wind power operation and maintenance services
· The Company is included in the 2018 Little Giant List of Enterprises of Enterprises Specialized, Refined, Special and New Technology in Jiangyin City
· The Company was awarded the certificate of high-tech enterprise
· The Company Upgraded the high-voltage pitch control system to 8.0 MW, capable of supporting the increasing demand of offshore wind power projects
Building a, phase II, standard workshop, Runzhou Road, industrial transformation cluster area, Huishan District, Wuxi City, Jiangsu Province, China